Soft Geometry - Liquid Commodity, 2015.

These neon scultpural works are part of Senstad's solo exhibition Soft Geometry Liquid Commodity at Solivagant Gallery, New York, 2015. Solivagant Gallery was a storefront project space on the Lower Esst side located inside a chinese household store
To highlight the social and economic environment of the neighborhood - New York city's Chinatown, the contemporary capitalist development in the art sector of the transformation of art to pure liquid assets and tradable commidoties, questioning the very value and purpose of art itself, the artists role in society and the artist as creator of value as a citizen, as well as the gallery space location being placed within a functioning hardware store, the gallery's role and function in society and at large - highlighting that galleires are mere shops rather than places of discourse, aesthetic and intellectual value production, - we staged a series of performances during the exhibiition over three weekends in the late fall of 201. In response to the geometic neon scultpure environment - composers and musicians, sound and performance artists were asked to respond by invention and improvisation, to create new works by tapping into their own creative processes and subconscious resources while absorbing the color, light and geometric shapes in a small enclosed environment.
Below: Sound artist Natalia De Campos and musician, composer and founder of Nublu Jazz Festival; Ihlan Ersehan in a first time free flowing text and saxophone performance, composer and musician KUZKA and french performance artist Patrice Lerochereill.
Here: Documentation video of the improvisational piece by Brazilian musician, composer and artist KUZKA, 4.50 min
Here: Documentation of a Fluxus performative piece written by Robert Filliou, 1977, performed by french performance and installaiton artist Patrice Lerochereiull. 0.49 min.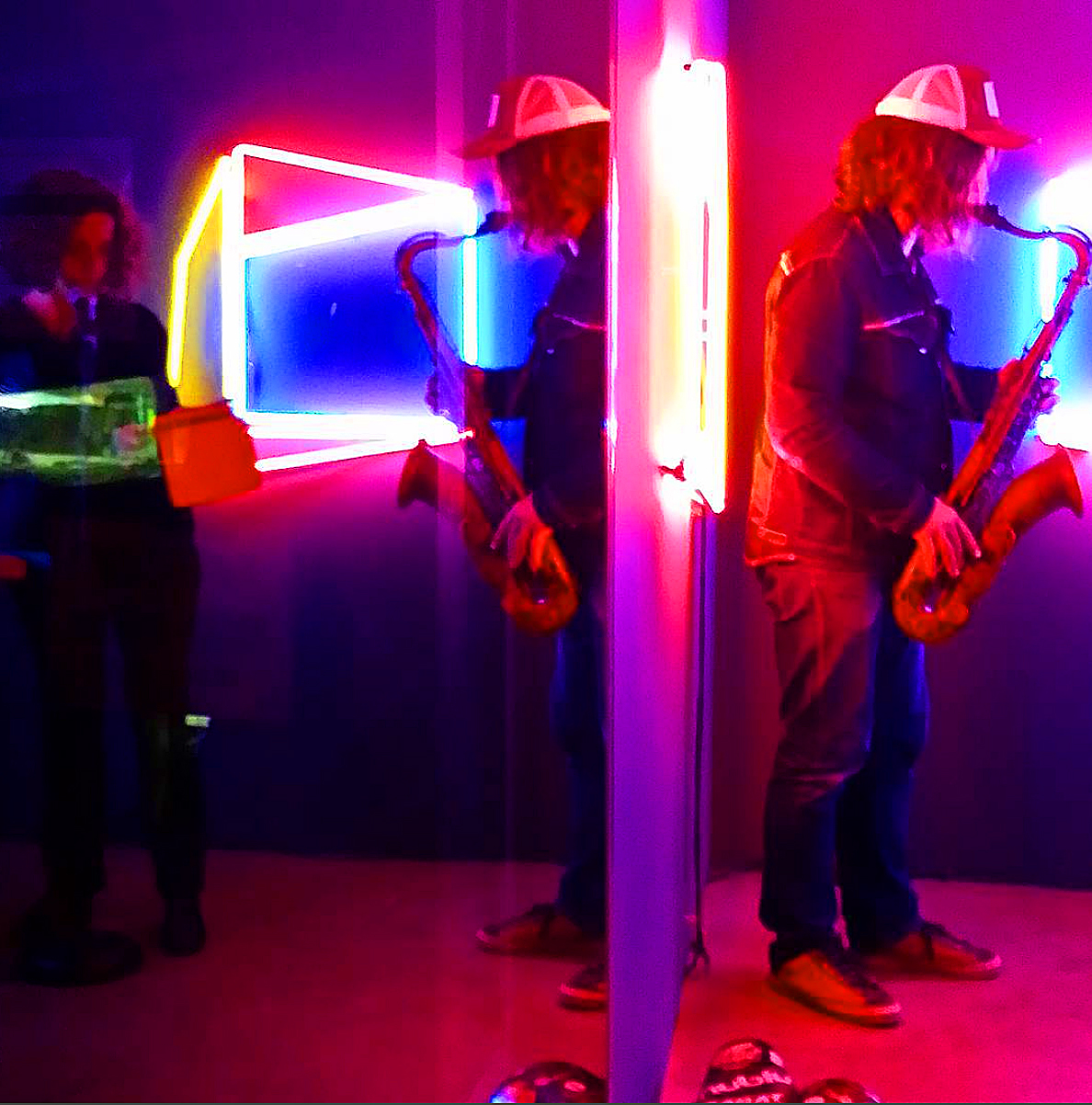 Below: Performance artist Patrice Lerechoreill performs a FLUXUS piece written by Robert Fillio in 1977.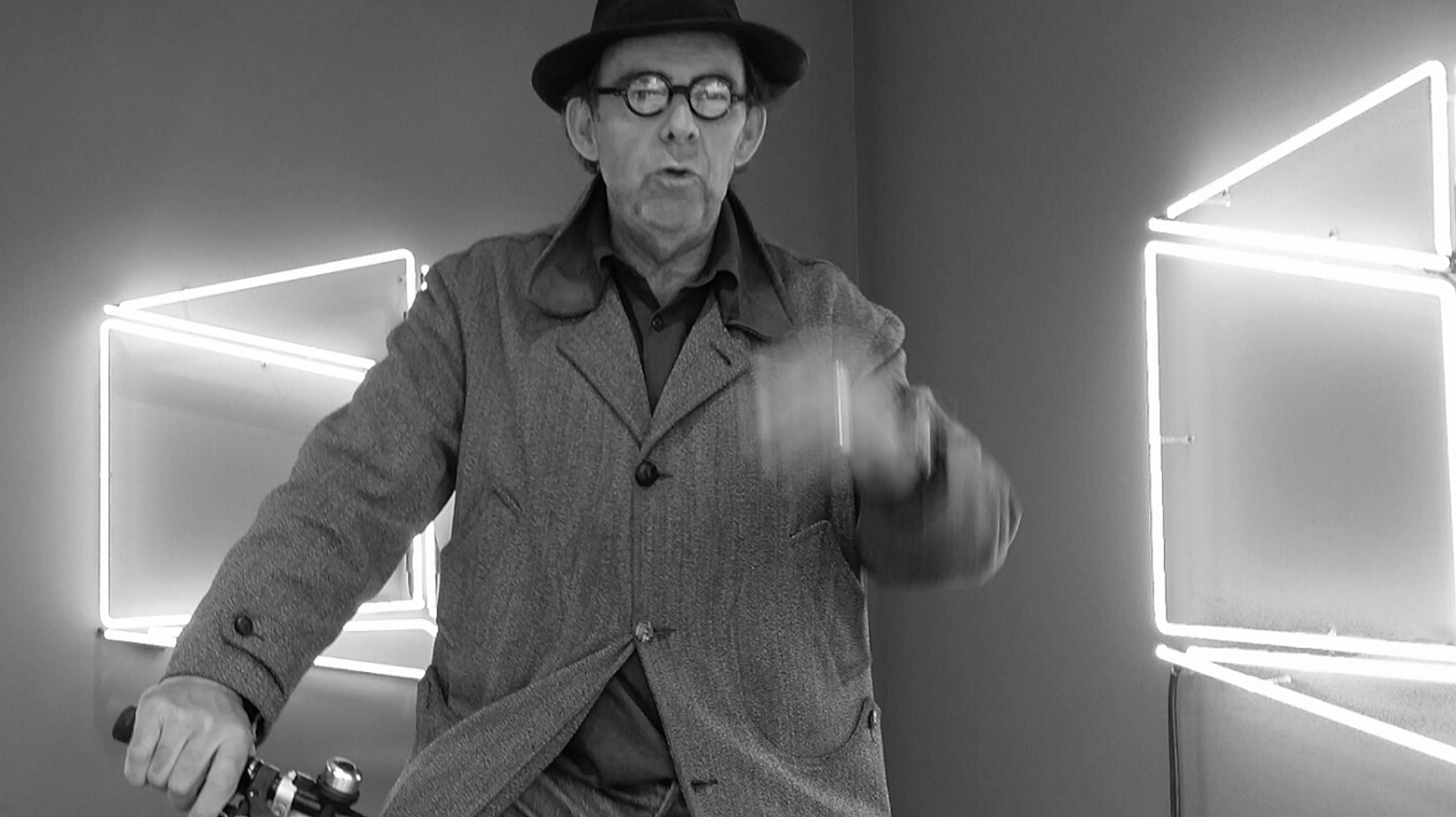 Below:Brazilian Sound artist, musisican and composer KUZKA with a free asociation imporivisational piece.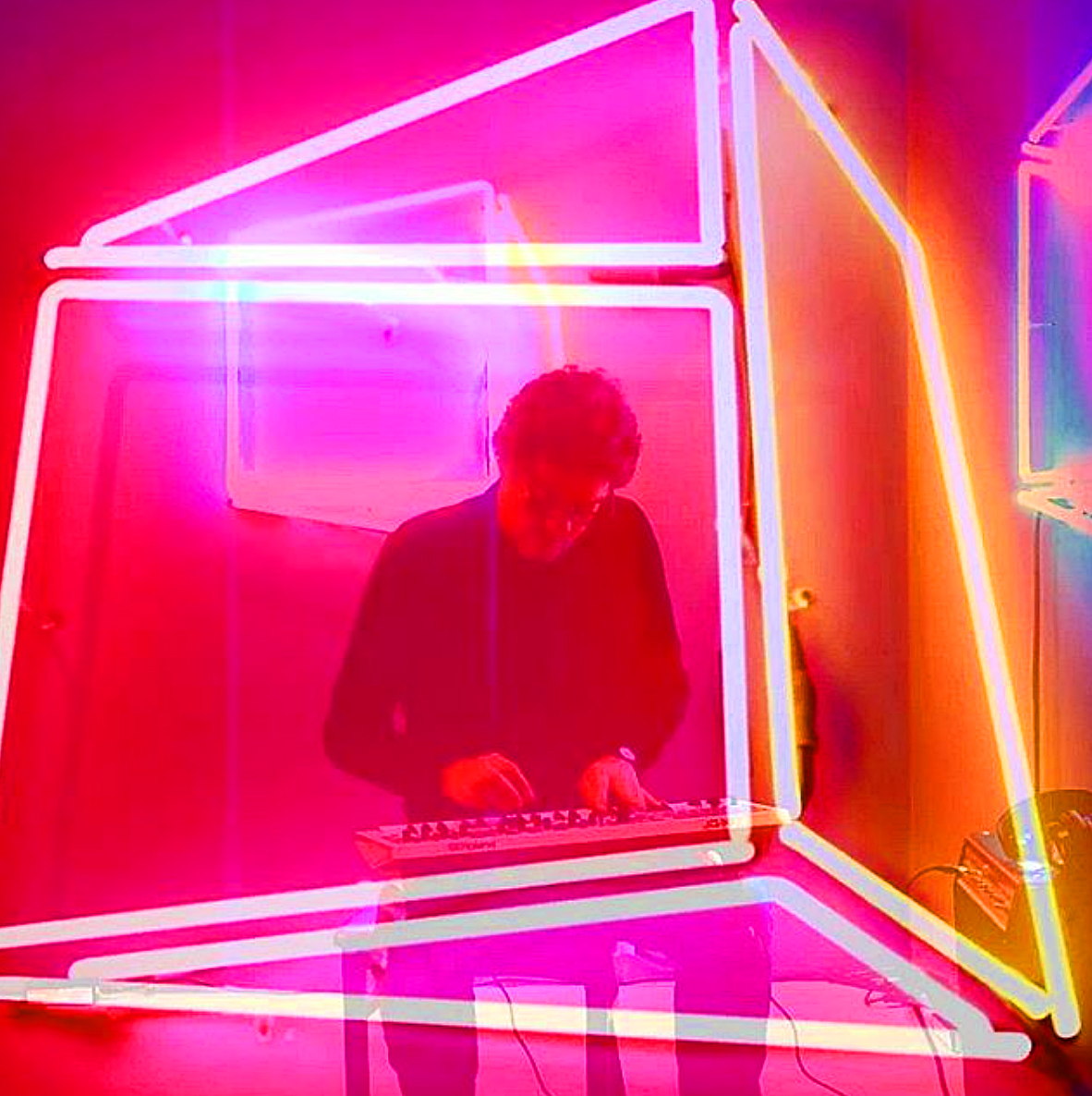 ©annekatrinesenstad2015