site specific projects / anne katrine senstad / go to main site specific projects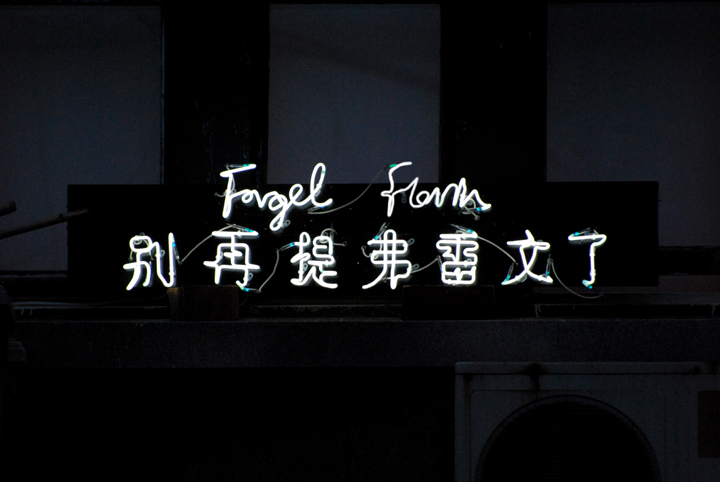 ZENDAI MOMA, Shanghai - April 15-May 15 2008.
Exhibition title White Light Neon Words, a site specific installation series in the public realm that took place at 140 Sq M Gallery and at The Loft in Shanghai as part of Intrude 360, a public art program organized by curator Lies Coppens. All Neon texts are in English and Chinese. The sentences are re interpretations, word play and linguistic statements on the philosophy of perception, light, color and the notions of language, literature and culture. They are extracted and altered from Goethe, Octavio Paz, Baurdillard as well as Senstad's own texts.
List of Neon Sentence Titles / in Edition of 3 / Dimentions Variable:
Forget Flavin
Light Owes Its Existence to the Eye
The Pink Room Has No Walls
Light Writes Always in Plural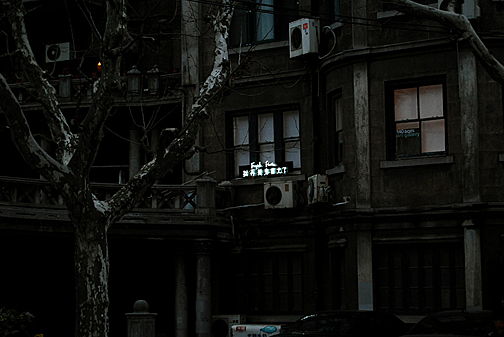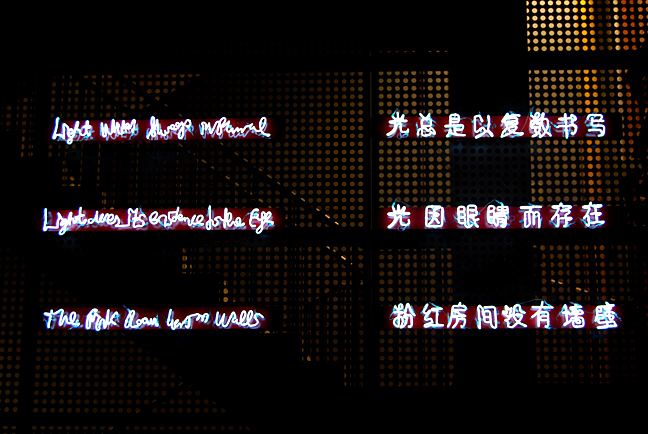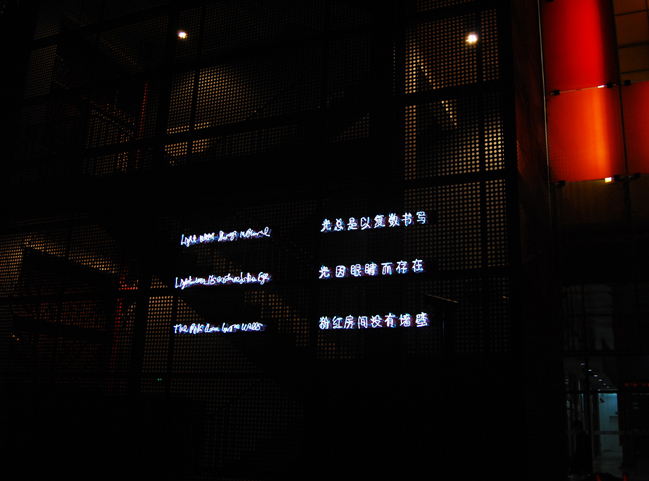 ©2019 - anne katrine senstad - all rights reserved
all art/photography on this site is copyrighted material.