site specific + land practice / anne katrine senstad / go to main site specific projects + land practice / go to main menu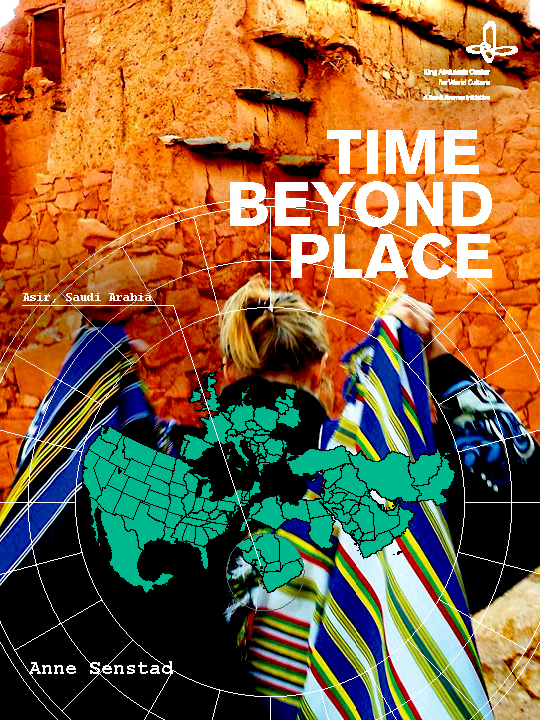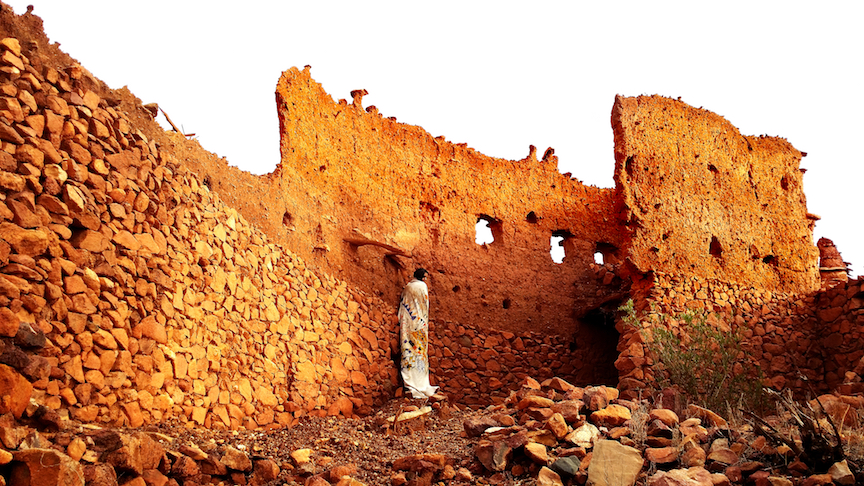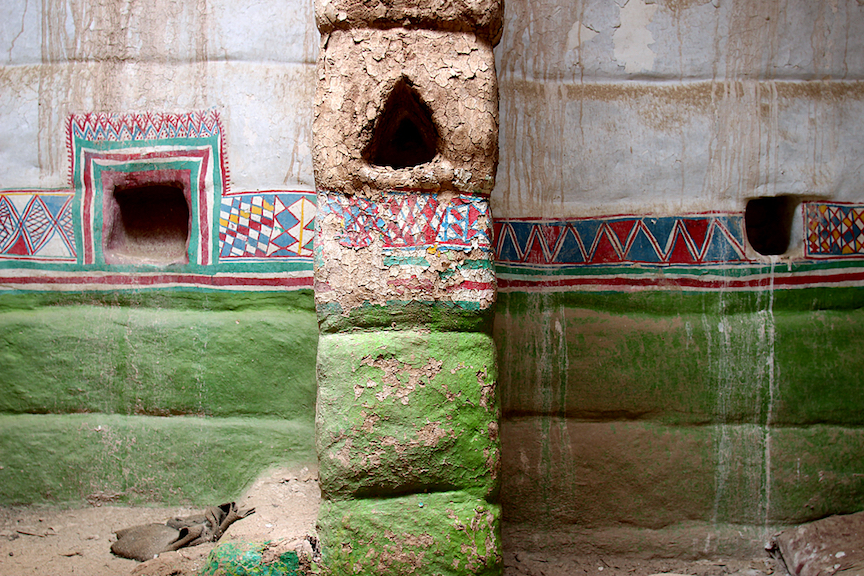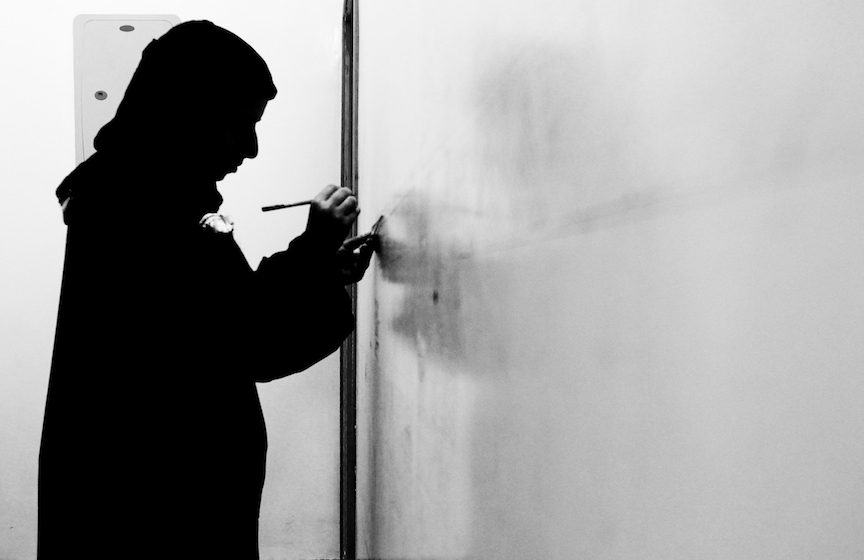 Top L: Time Beyond Place cover for ITHRA. R: Still image of artist Ghada Da in performance. Bootom L: Qut ruins in the Asir region, Southern Saudi Arabia R: Qut workshop preparation onto wall at the house of Qut specialist Fatima Mater.
Time Beyond Place – The Cultural Bridge is a cross-cultural collaborative platform initiated by New York-based artist, Anne Senstad, for women artists that responds to the preservation of cultural and architectural heritage, domesticity and memory. The project is part of an initiative by the King Abdulaziz Center for World Culture, which seeks to facilitate authentic cultural exchange between the United States and Saudi Arabia through fully immersive and collaborative projects. Senstad will be in Saudi Arabia throughout 2017 to produce artwork in collaboration with artist Jameelah Mater who works with traditional Qut wall paintings and natural materials in Abha and with internationally established Saudi contemporary artists, Ghada Da based in Dubai and Dr. Zahrah Alghamdi based in Jeddah. Together they will produce contemporary art works inspired by traditional craftsmanship. Through this project Senstad aims to raise awareness of the preservation of cultural heritage and architecture while honoring the little-known history of women artisans of the Asir region.

The collaboration aims to establish a new cultural production platform and to celebrate the rich history of house painting traditions from the Asir region, as well as cultural narratives and regional historic architecture. The project will culminate in an exhibition in response to the artists' interpretations of the traditional Qut patterns in a contemporary context, including textile and earth sculpture; technology, light and sound art; photography and video art; paintings and painted found object installations, and performance installation art.
Time Beyond Place – The Cultural Bridge began in February 2016. This iteration of the project will culminate in a series of international exhibitions being planned in Saudi Arabia, Norway and the United States.This is part of a multi-city Saudi artist's tour of the United States supported by the King Abdulaziz Center for World Culture and Culturunners, an international platform for traveling artists.
Qut Workshop in Abha Feb 22-26 2017 - The workshop was taught by artist Jameela Mater and organized by Anne Senstad and Jameela as part of Time Beyond Place. Participants from the Asiri region learnt traditional pattern making, old Asiri systems and rules of the compositions, as well as developing their personal touch and individual sense as artists. The workshop sought to create a collaborative space of togetherness for young women artists to develop their sense of artistic practice, as well as for Senstad as a western artist to learn the tradition - creating a bridge between cultural memory and practices across borders.
The initial research and project in Feburary 2016 was performed in collaboration with Nadine El-Khoury and Ali Moghawi. TIME BEYOND PLACE-THE CULTURAL BRIDGE is organised by Anne Senstad and Culturunners for King Abdulaziz Center for World Culture/ITHRA.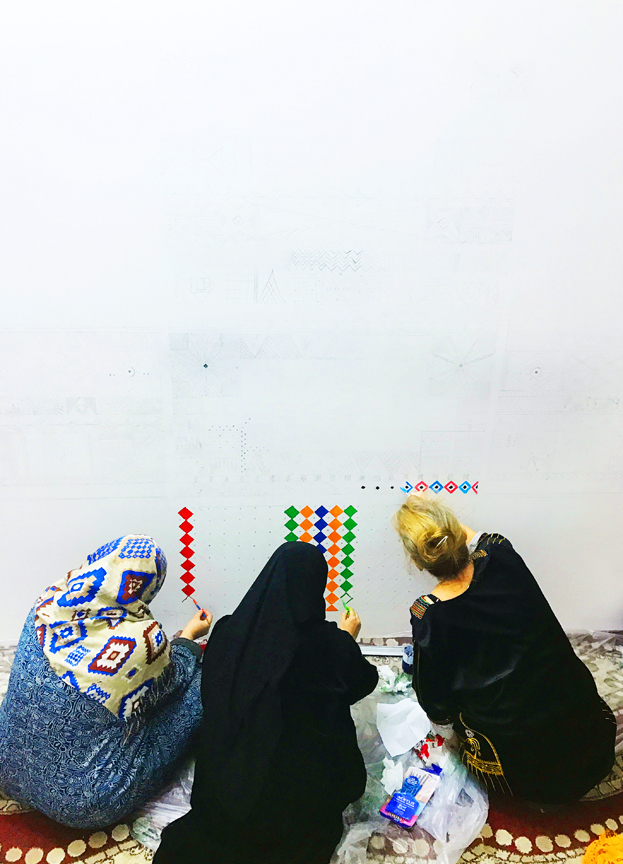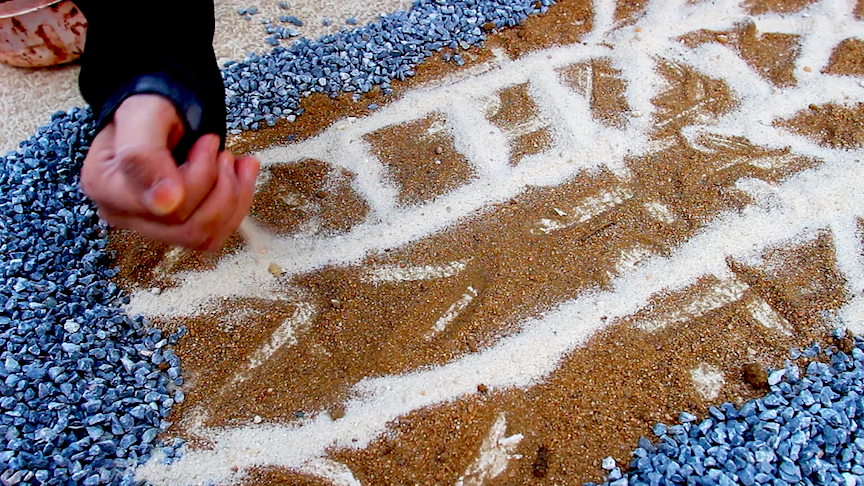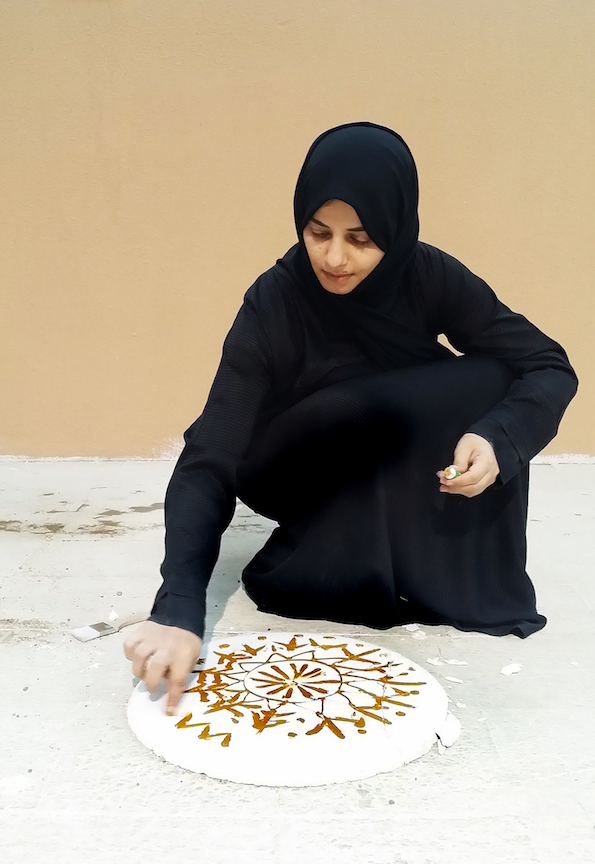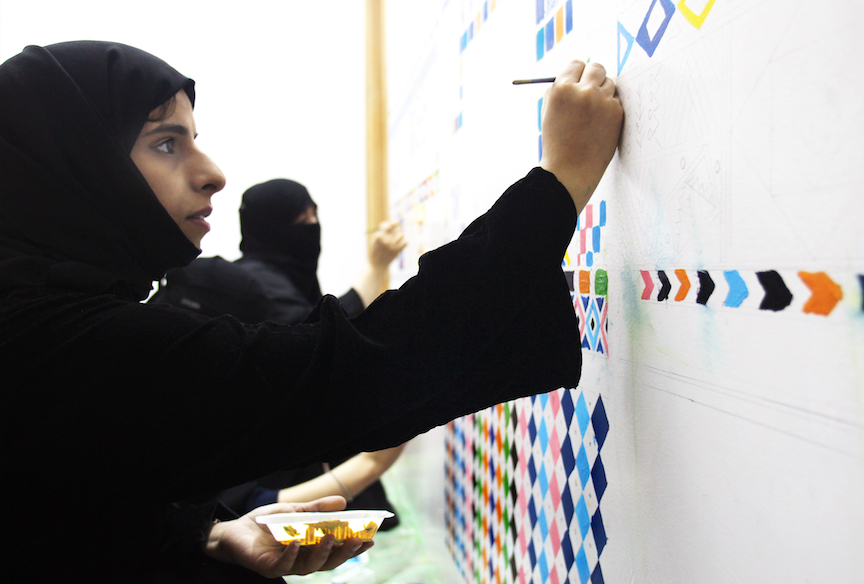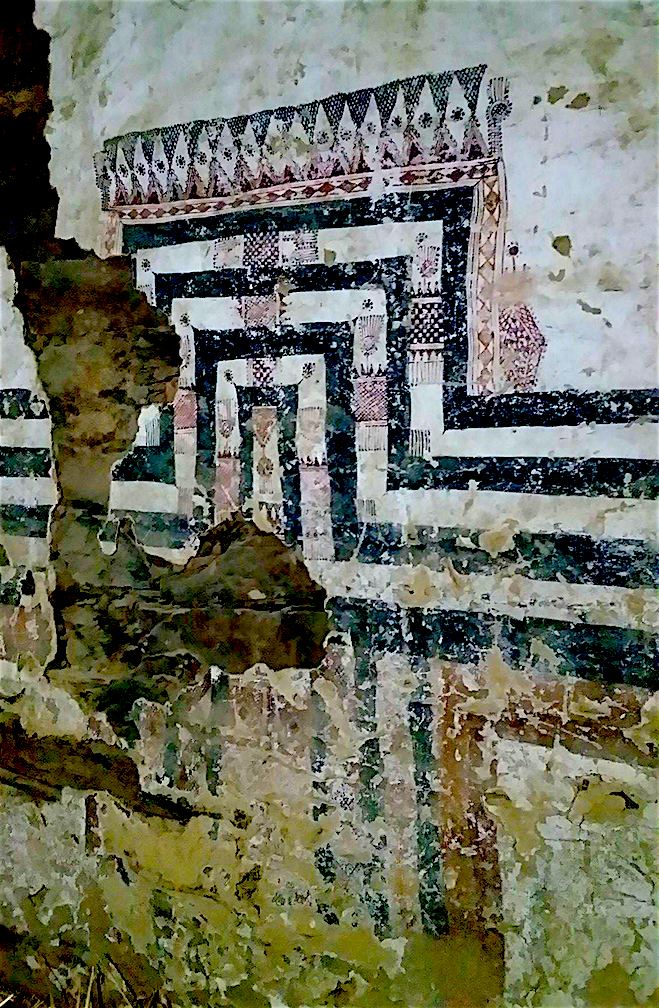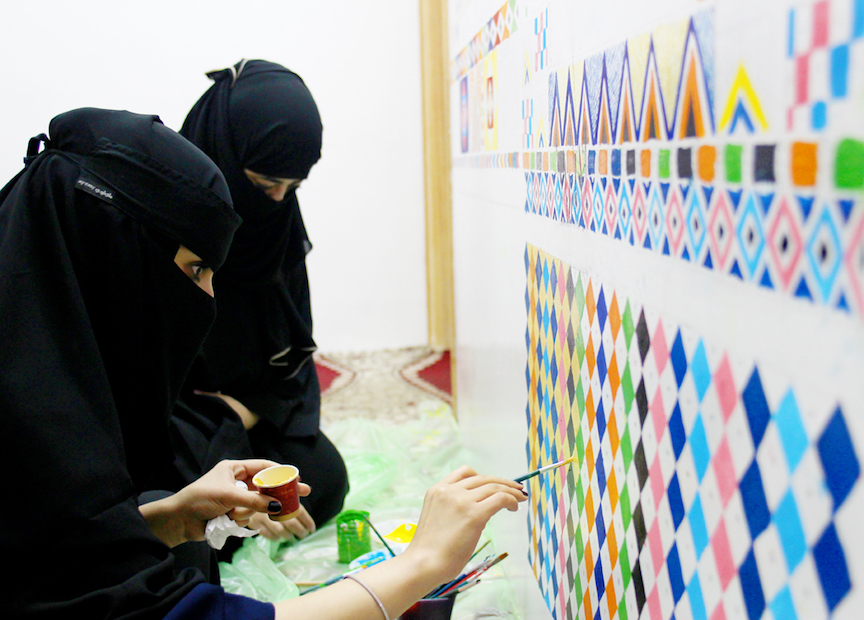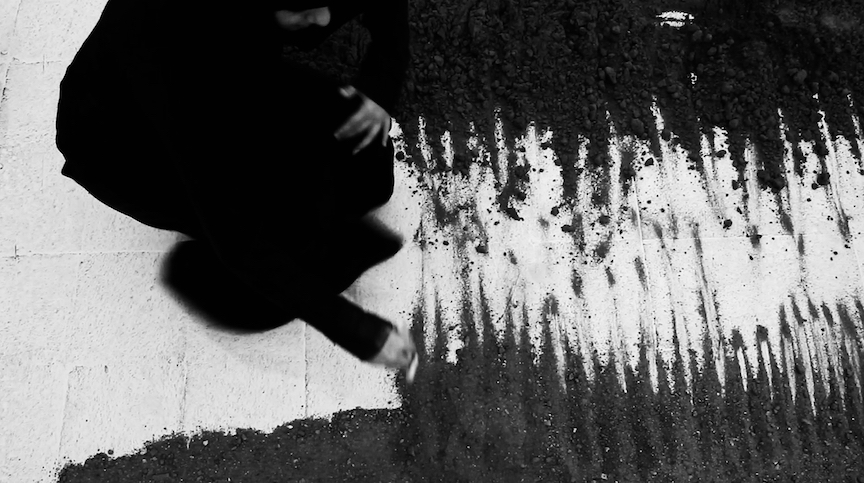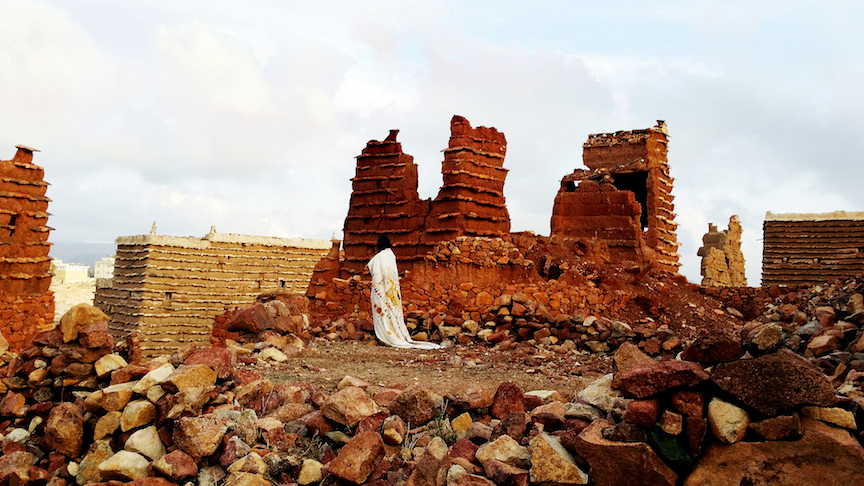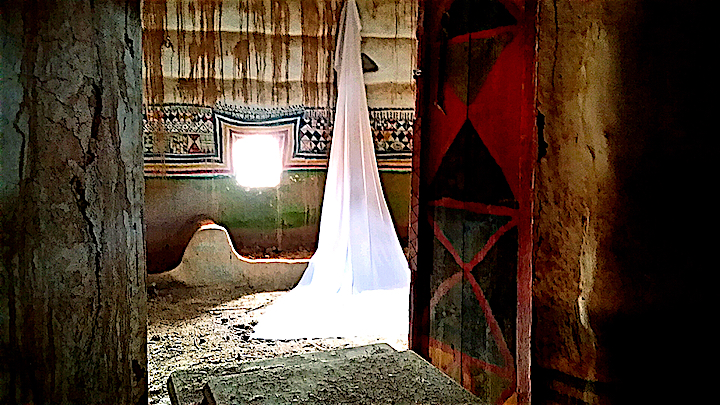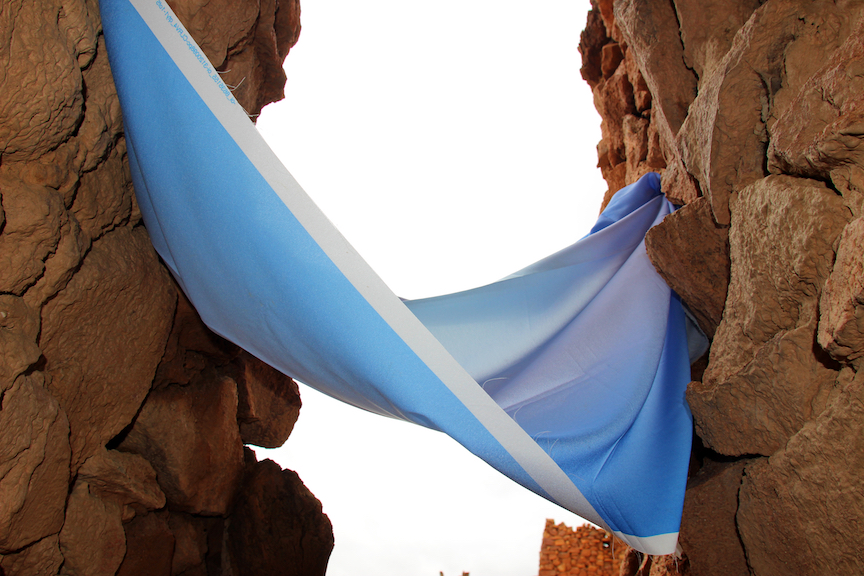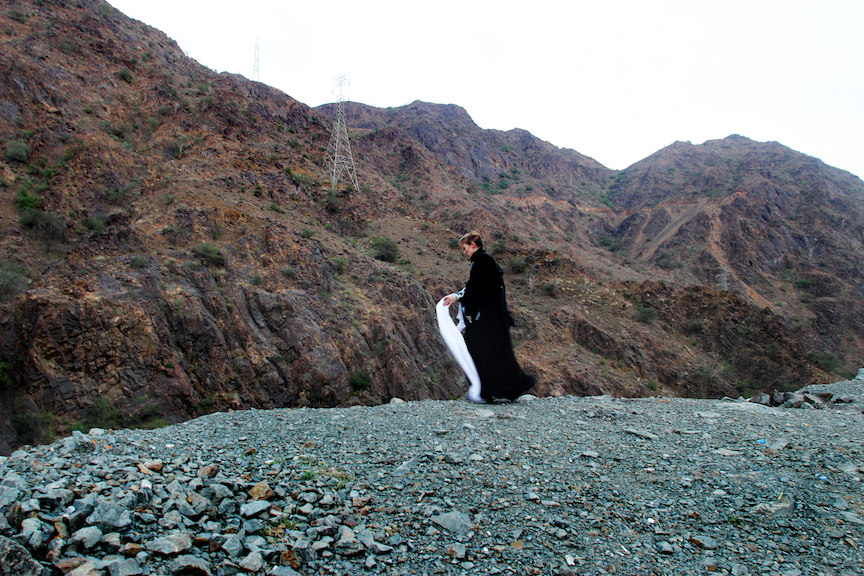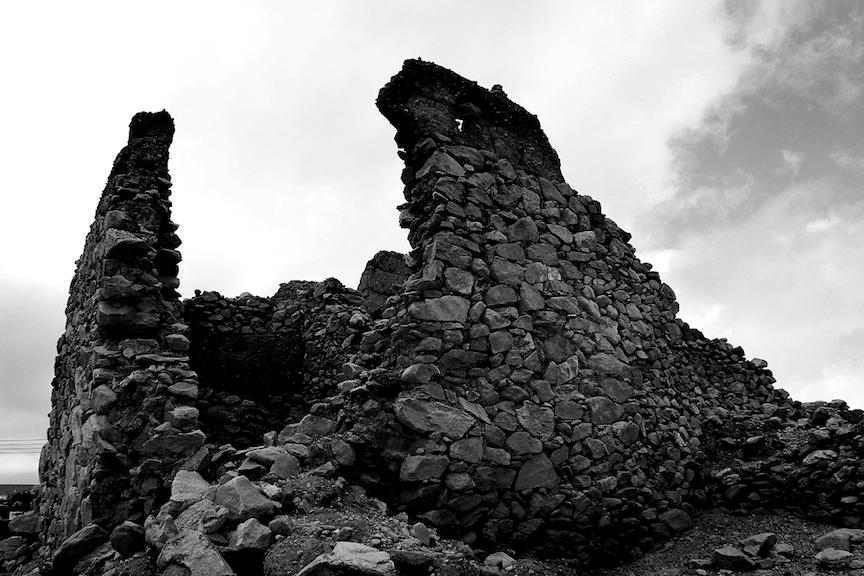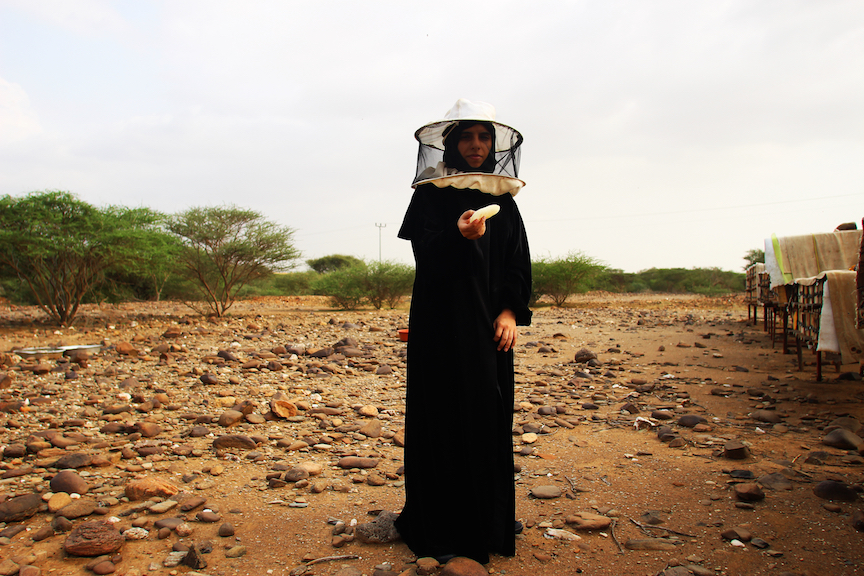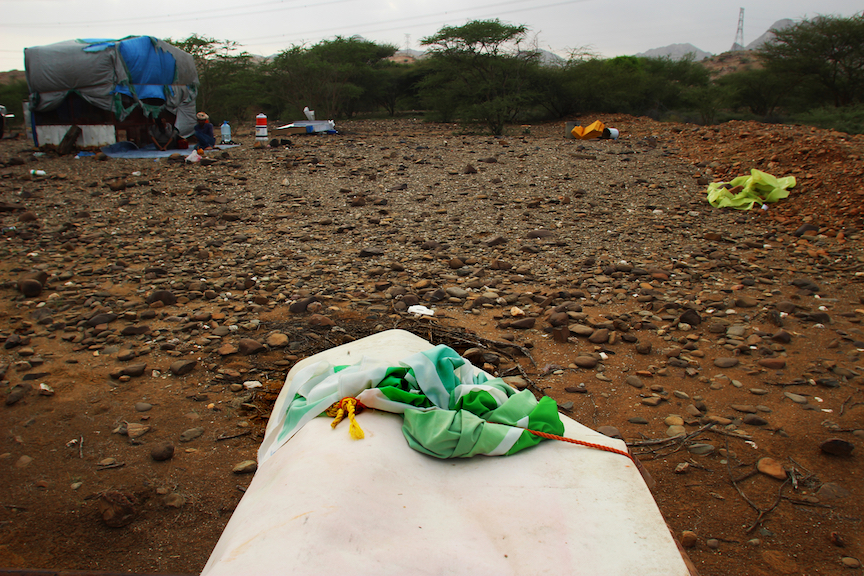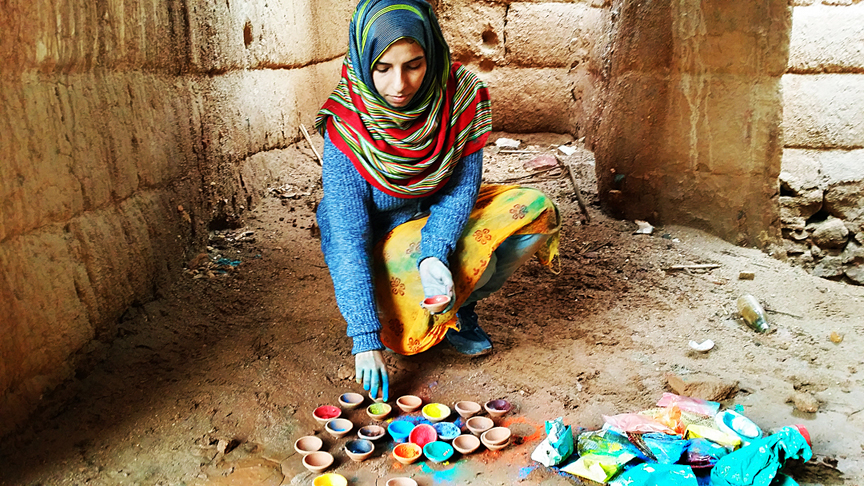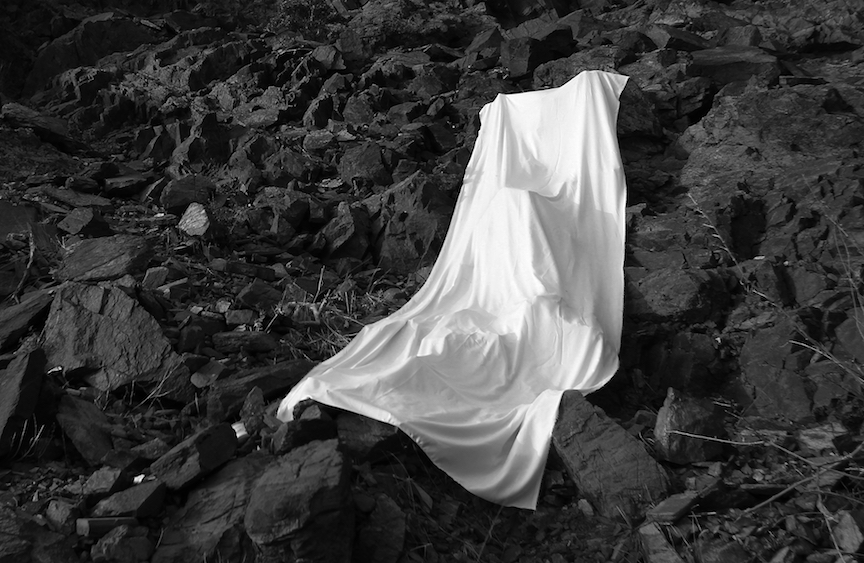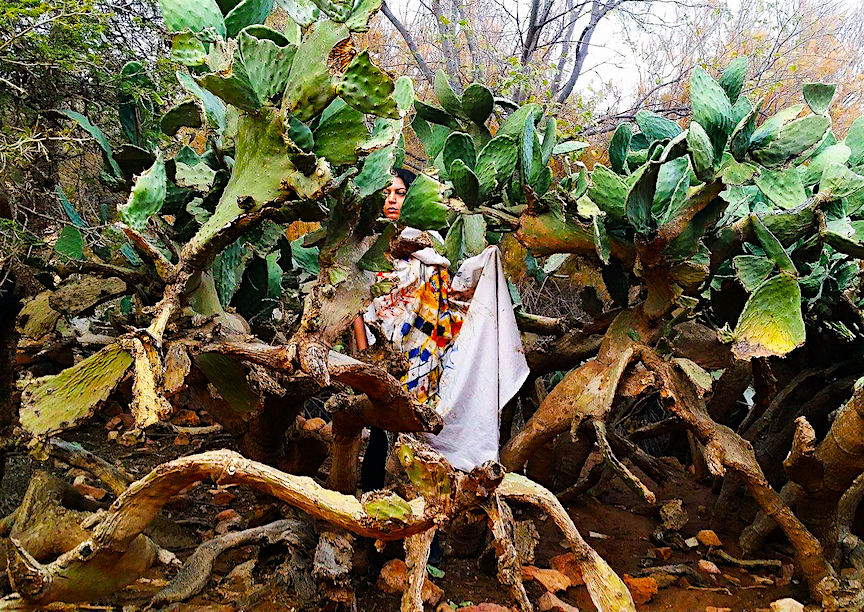 Artists Anne Senstad, Ghada Da, Zahrah AlGhamdi and Jameela Mater in art production for the TIME BEYOND PLACE King Abdulaziz Center for World Culture initiative. Qut workshop: Jameelah Mater and Anne Senstad held a 4 day workshop in Abha, participants were local women artists from the Asir region in souther Saudi Arabia. The collaboratve QUT wall painting serves as a social and cultural engagement as well as teaches younger generations about preserving their own heritage.
ABOUT THE KING ABDULAZIZ CENTER FOR WORLD CULTURE: The King Abdulaziz Center for World Culture, simply known as ithra, is a one-of-a-kind institution that brings together multiple offerings under one roof. From arts and culture to science and innovation, this bold initiative by Saudi Aramco promises a continuous journey of enrichment designed to energize the next knowledge economy of Saudi Arabia. Ithra aims to make a positive and tangible impact on the cultural scene by focusing on building local talents in the knowledge and creative industries. Blending iconic architectural design with advanced technology, and unique learning methods with enriching programs, ithra is an infinitely inspiring platform for explorers, learners, creators, and leaders – a thriving hub of knowledge, creativity and cross-cultural engagement. As the Kingdom of Saudi Arabia strives to achieve its ambitious national development goals to transition to a knowledge-based economy, ithra acts as a bridge connecting cultures and cultivating a creative and innovative community and invests in the power of people and ideas to unlock new possibilities.
ABOUT CULTURUNNERS: Developed in collaboration with an international network of artists and journalists, CULTURUNNERS is an independent model of cultural exchange and production; one which empowers and mobilizes international artists to tell stories and create art across contested borders. CULTURUNNERS' first major project is a multiyear grassroots artists' road trip crisscrossing between the Middle East and the United States. In September of 2014, CULTURUNNERS set out in a 34ft 1999 Gulf Stream RV from The Rothko Chapel in Houston, Texas on a mission to connect ordinary people between the two regions. To date, CULTURUNNERS has traveled over 15,000 miles, teaming up with over 50 artists in 25 states across America. Along the way, hosting artists from the US, Norway, Saudi Arabia, Iran, Iraq, UK, Turkey, Bahrain, Kuwait, Palestine, Syria and Morocco.
©2017 - anne katrine senstad - all rights reserved
all art/photography on this site is copyrwritten material.