site specific and land practice projects/anne katrine senstad/go to main site specific projects go to main menu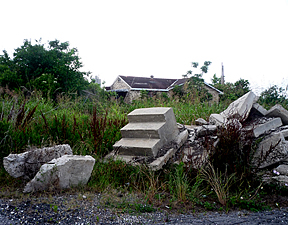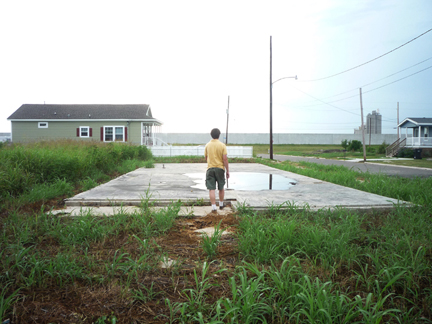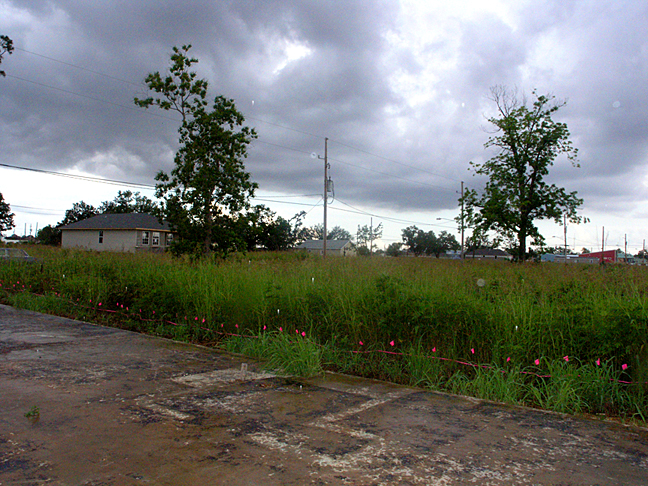 Real Estate Representation - A Situation and Time Specific installation by Anne Katrine Senstad in collaboration with The City of New Orleans/NEW ORLEANS REDEVELOPMENT AUTHORITY. LOT: 2138 Deslonde Street. Lower 9th Ward. New Orleans. Lot size: 4154 sq ft/ 386 sq m. Rent : 1 $ for 6 months, May 31 - Nov 31 2009.
About The Real Estate Representation Project. The site and situation specific piece Real Estate Representation consists of renting the lot of a former house swept away by Hurricane Katrina located at 2138 Deslonde Street, and staging a gestural installation by constructing a symbolic fence using pink ribbon and flags to isolate,measure and determine property borders to the adjoining lots at 2138 Deslonde Street in The Lower Ninth Ward in New Orleans bordering The Holy Cross neighborhood. L9 was the hardest hit neighborhood from Hurricane Katrina in 2005, where the remaining empty lots are remnant footprints of former homes where the families have been displaced, most of them to not return due to social and economic demography. As a performative staged statement about gentrification, disaster economy and opportunistic real estate manipulation, I rented the lot at 2138 Deslonde street for 1 $ from The New Orleans Redevelopment Authority and the City of New Orelans, attempting to isolate issues of forthcoming gentrification of the disaster real estate climate, that we also see in Detroit. Documentation of the rented L9 property at Deslonde street consists of photography, video and a lease agreement with the city of New Orleans.The symbolic sum of 1 $ for a 6 month lease of the property at 2138 Deslonde Street, problemetizes the logic of value, economy and governmental ownership versus private ownership as well as questioning ones role and value as a citizen. The displaced family lost the ownership of the property with their house and having been forced to move into Fema camps in other states. The property became available for development and sale after my 6 month lease.The pink ribbon outline of the property and former home acts as a living memorial for the family in tandem with commentary on social values.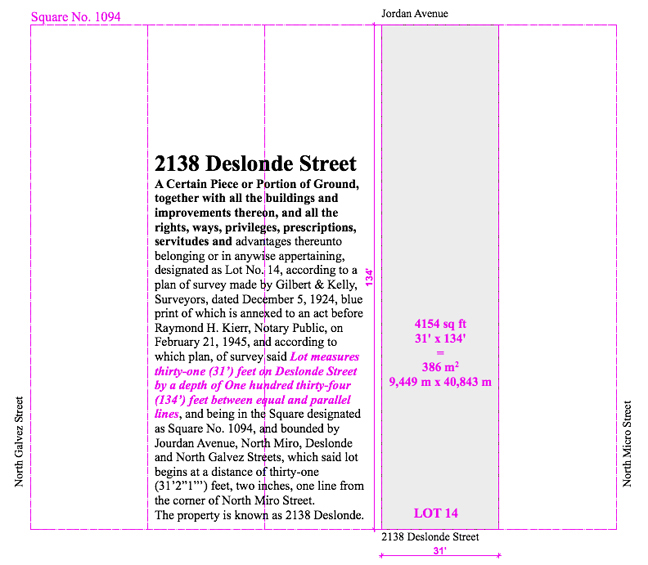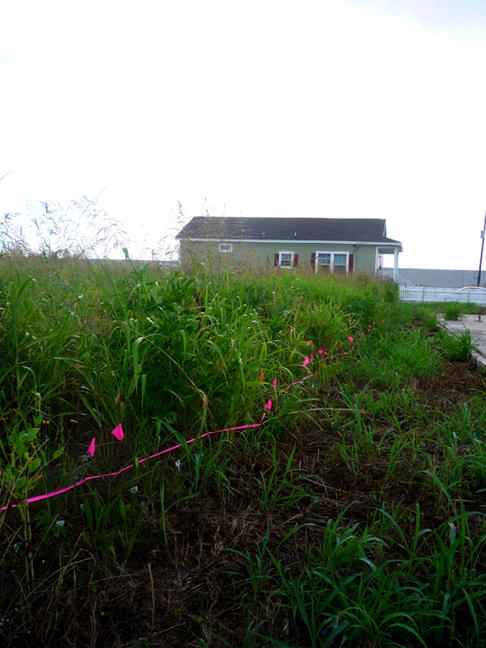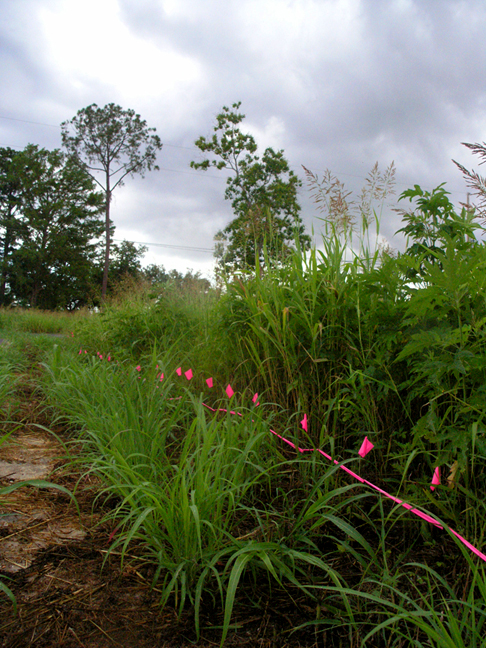 ©2015 - anne katrine senstad - all rights reserved
all art/photography on this site is copyrighted material.