GOLD GUIDES ME at ØYA Music festival 2017- KUNST PÅ ØYA
A text based installation piece by Anne Katrine Senstad consisting of LED lights, aluminum casing and yellow plexiglas: dimentions at this specific location: 28 meters L x 2 m H x 60 cm D.
There is no honest man! Not one, that can resist the attraction of gold!

Plutus, line 362-363
Capitalism is a religion that recognizes neither truce nor redemption.
Walter Benjamin
Øya music Festival, Oslo, Norway - Aug 8-12, 2017.
Curated by Kunst på Øya.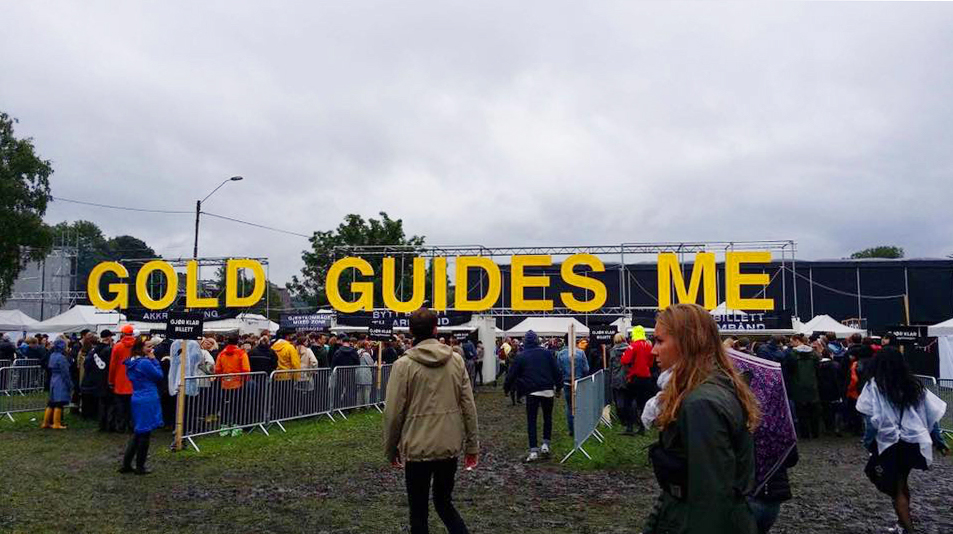 GOLD GUIDES ME is part of my ongoing research project Capitalism in The Public Realm that started in 2014, and was originally commissioned by the Bruges Art and Architecture Trienniale 2015 in Belgium as a center piece of the Trienniale.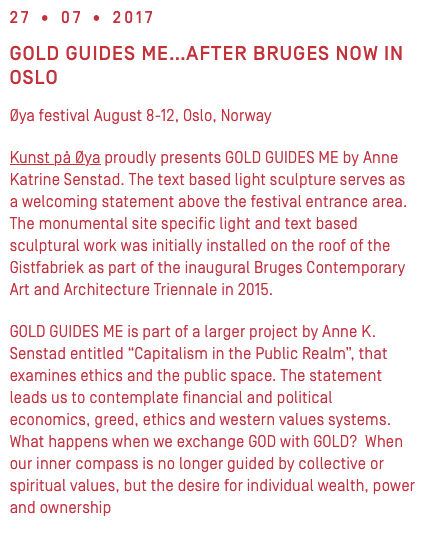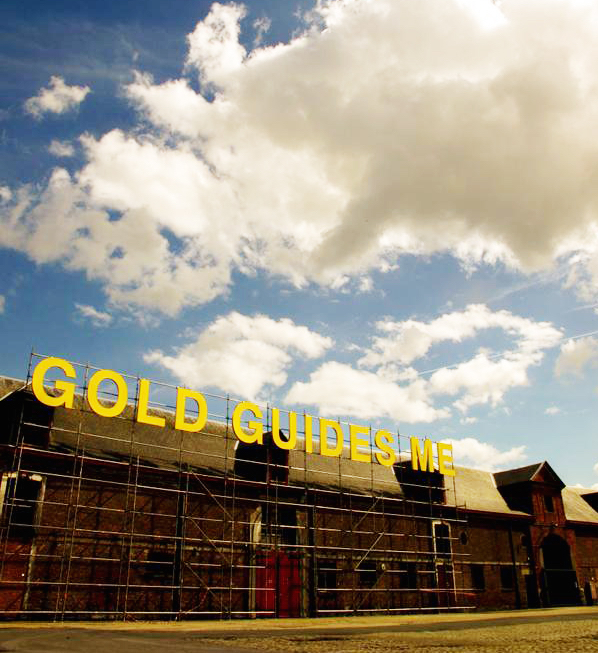 Bruges Art and Architecture Triennale 2015
©annekatrinesenstad2015