GOLD GUIDES ME IN ARABIC CALLIGRAPHY AS PUBLIC SIGNAGE AND TEXT INTERVENTION
There is no honest man! Not one, that can resist the attraction of gold!

Plutus, line 362-363
Capitalism is a religion that recognizes neither truce nor redemption.
Walter Benjamin

Proposal for Sharjah Art Foundation, UAE, 2015. Arabic version of my ongoing research project Capitalism in the Public Realm, where the text based LED sculpture Gold Guides Me was part of the Bruges Art and Architecture Triennale 2015, displayed as a 22 meter long public art installation on the roof of a UNESCO protected factory in the historic city of Bruges.
The proposal for the Sharjah Art Foundation, suggested the Sharjah Chamber of Commerce or the Sharjah Art Museum as locations for the LED text sign in Arabic Calligraphy for the locations.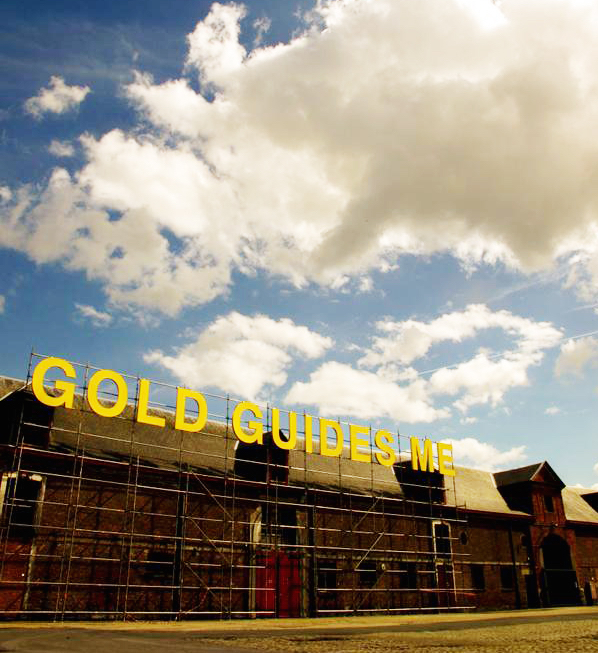 ©annekatrinesenstad2015