ELEMENTS IV - RADICAL LIGHT, 2020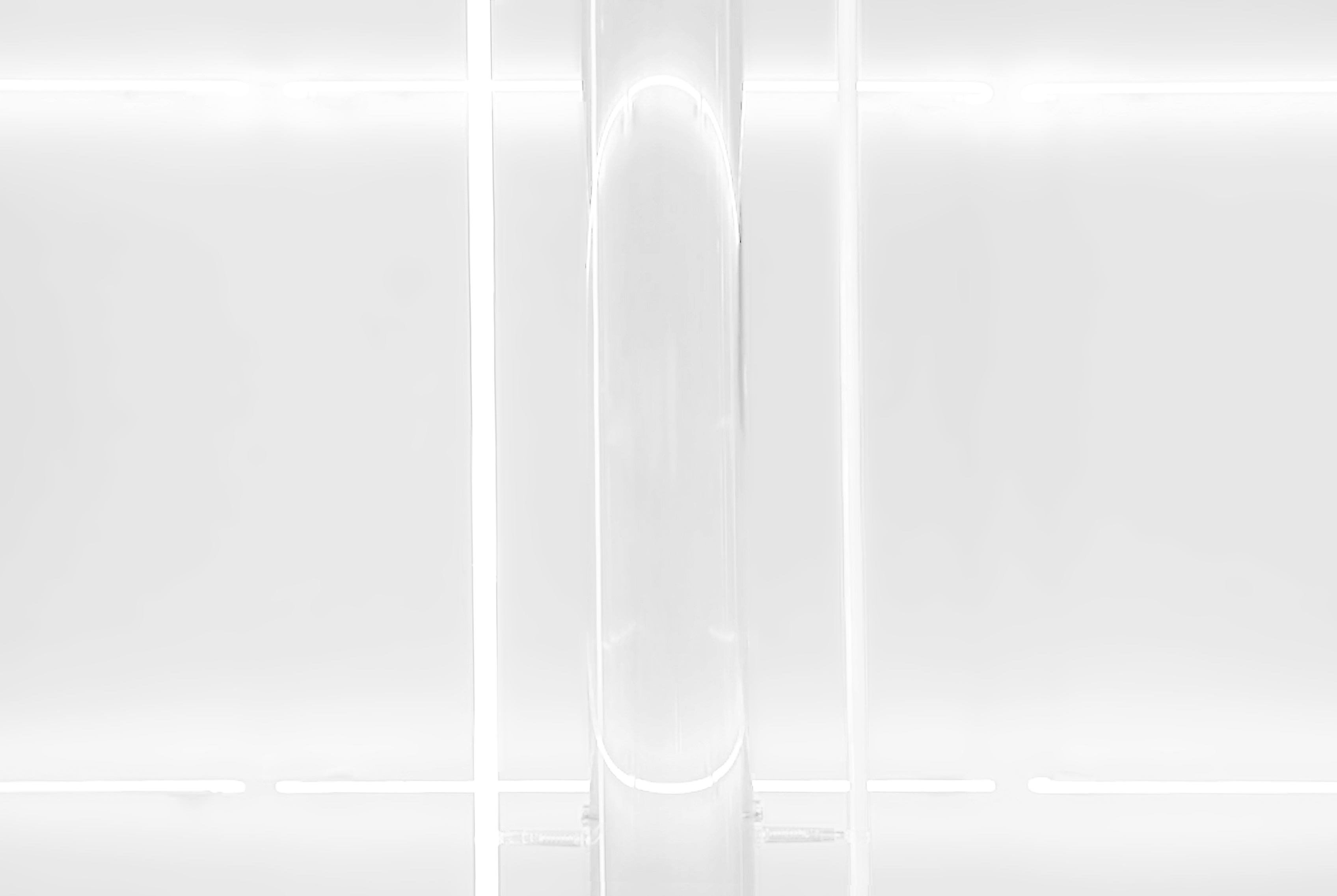 Kai Art Center, Tallin, Estonia
Radical Light, solo exhibition - January 26 - April 26, 2020
Curatorial Text by Andres Kurg PDF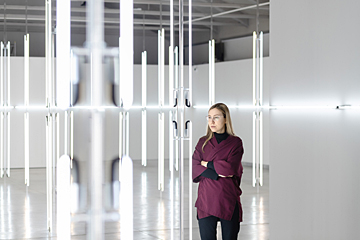 Materials: Neon tubes, transformers, polyurathane acrylic rods, wires, attachments, Dimentions variable. All images, installation design and artwork © Anne Katrine Senstad.
For inquiries on this installation please contact info (at) annesenstad (dot) com.
Photos by Anne Katrine Senstad and Renee Altrov/Kai Art Center.
Short description: ELEMENTS IV - Radical Light marks the fourth monumental experiental light sculpture installation in the ELEMENTS series that Senstad began creating in 2018.
The minimalist monochromatic immersive light sculpture installation is a spatial sound and color environment that examines the notions of perception of space and the phenomenology of light, color and sound through our cognitive system. It explores tonalities in color and sound frequencies that operate on the highest spectrums, radiating a sense of purity and radical expansion of the interior space,mirroring elements of the universe through sets of matrices defined by a single horizon. The experiential installation is accompanied by an enveloping infinite sound composition by acclaimed composer JG Thirlwell.
The exhibition was supported by The Royal Norwegian Embassy Tallinn, Fond for Lyd og Bilde/Art Council Norway, NBK Vederlags Fondet Norway.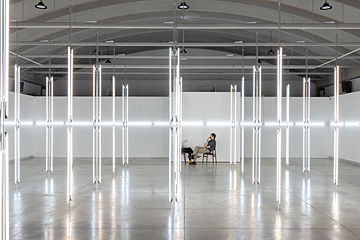 ©annekatrinesenstad2020